Our latest updates and news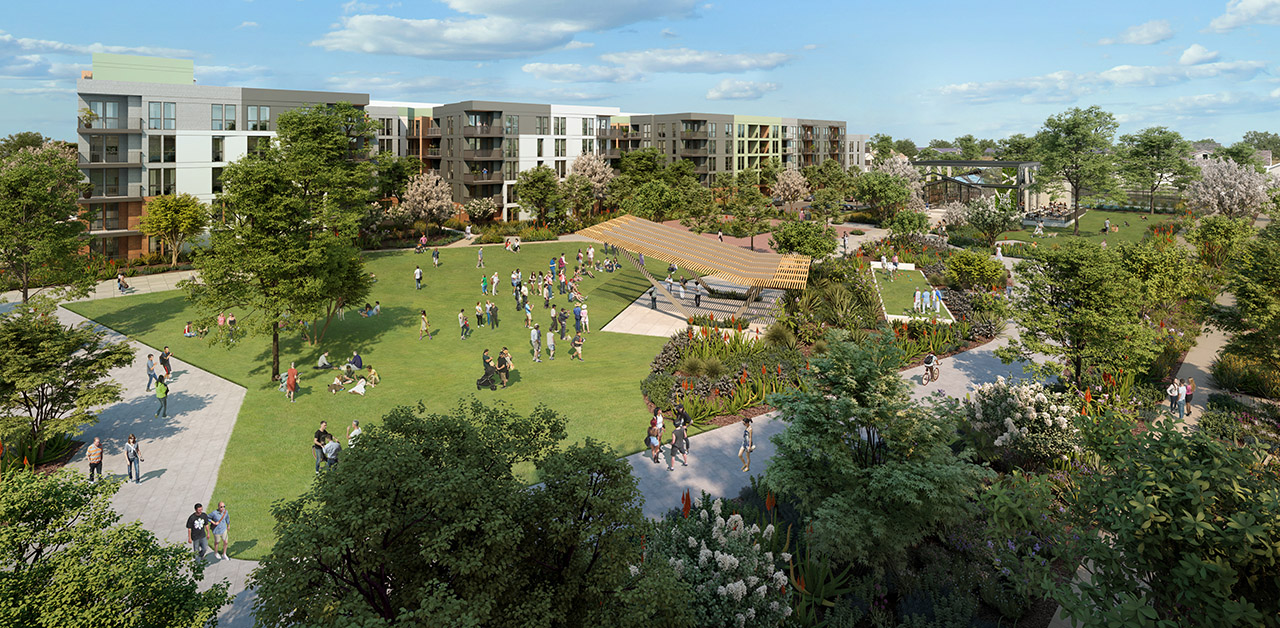 By Shopoff Realty Investments
WESTMINSTER, Calif. (April 17, 2023)—Shopoff Realty Investments ("Shopoff") today revealed its plans for repositioning 26 acres of Westminster Mall into Bolsa Pacific at Westminster, a thriving mixed-use community of multifamily homes adjacent to walkable community spaces, restaurants, retail and a nearby hotel. Shopoff's vision to turn the aging mall, built in 1972, back into a regional destination supports the specific plan presented by the City of Westminster Planning Department in December 2022, a guide for the coordinated redevelopment of the mall. Shopoff's plan bookends the mall with two parcels, the former Sears and current Macy's, which were purchased in July and August 2022, respectively. Shopoff estimates being able to break ground on its portion in 2025....
Westminster Mall, the now-fading shopping center that was once the retail jewel of its namesake city, was originally a cutting edge development that was anchored by four – four! – department stores. Now, its planned replacement, Bolsa Pacific at...
Back in 1974 when Gerald Ford was president and the Rams still played in the Coliseum, the newest and hottest shopping attraction in Orange County was the Westminster Mall. Anchored by four department stores it was – for a while...
By Orange County Register
Two new proposals for Orange County housing are the latest examples of how dying shopping spaces are becoming a key birthplace for residential development. Shopoff Realty Investments, an Irvine-based developer, last year bought two key pieces of the Westminster...